IND vs UAE Live Match World Cup 2015

India vs UAE Match Pics World Cup 2015
Updated on: 05-12-2023
Author: t20-wc-2016
International Cricket Council ICC Cricket World Cup 2015 matches are very interesting; the twenty first match of World Cup 2015 is played United Arab Emirates vs India.
Cricket World Cup 2015 21st ODI match between India vs United Arab Emirates is played at Western Australia Cricket Association Ground, Australia at 11:30 PKT, 06:30 GMT and 14:30 local time. Hope you all watched live match United Arab Emirates v India on your TV sets or online.
UAE v IND match was very interesting and hope you would like to view some of the pictures of this match. So, we have arranged few of the best pictures of IND vs UAE world cup 2015 match for you. You will love to watch these pics of your favorite players. We are trying to put some more pictures of United Arab Emirates v India match soon.
India has bright chances to win this match and can enhance their point position on the points table. There is no comparison between United Arab Emirates and India.
WC Match Pictures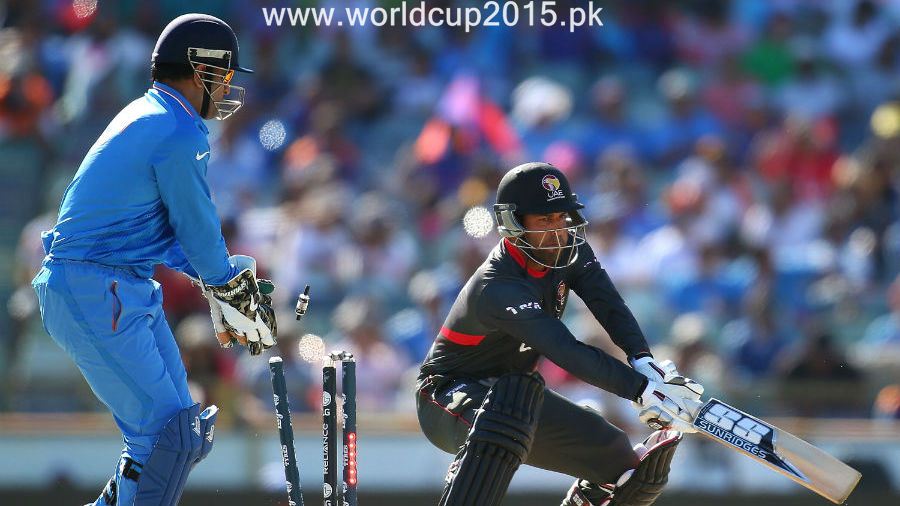 Mohammad Naveed was bowled in the match.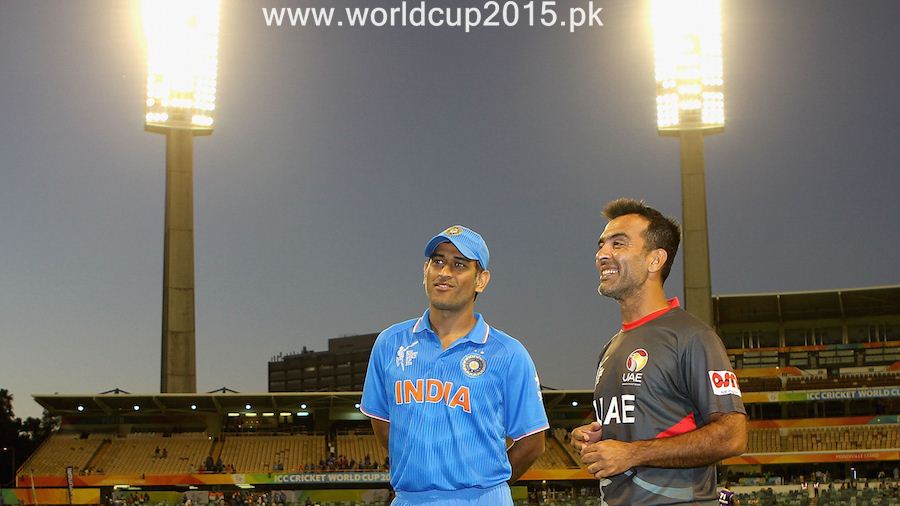 MS Dhoni and Mohammad Tauqir standing.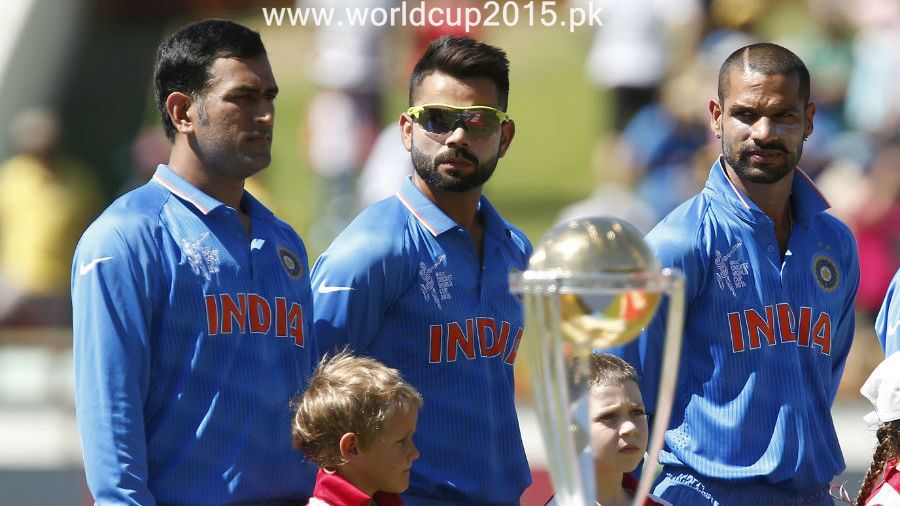 Indian players before the game started.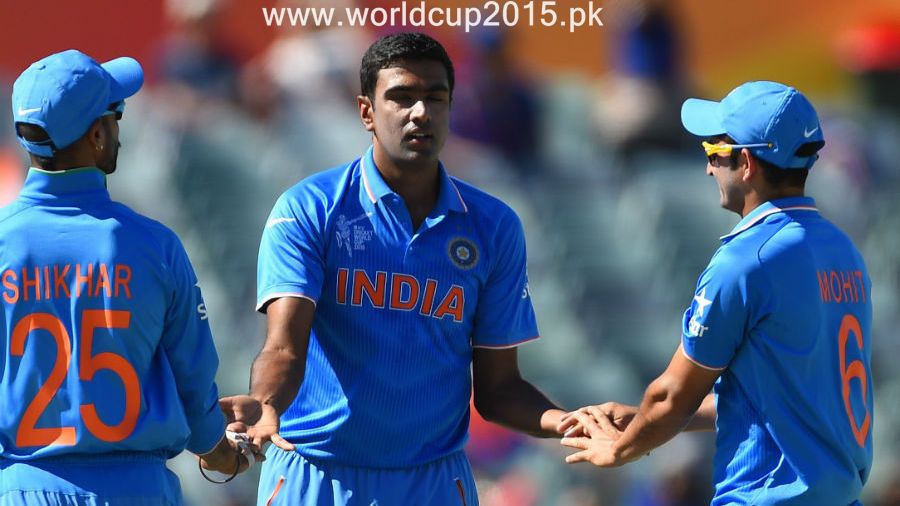 R Ashwin bowled very well and got 4 for 25.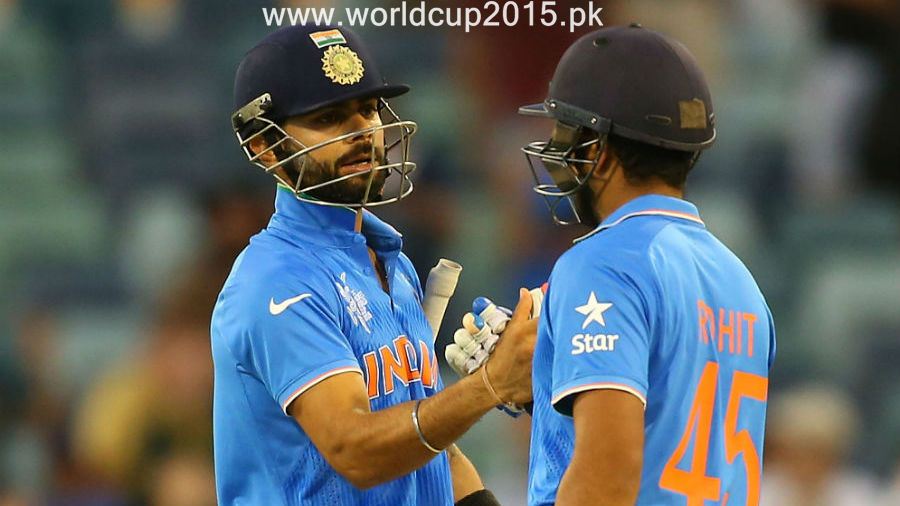 Rohit Sharma and Virat Kohlis made a partnership of 75-run.
Rohit Sharma played well and scored a fifty.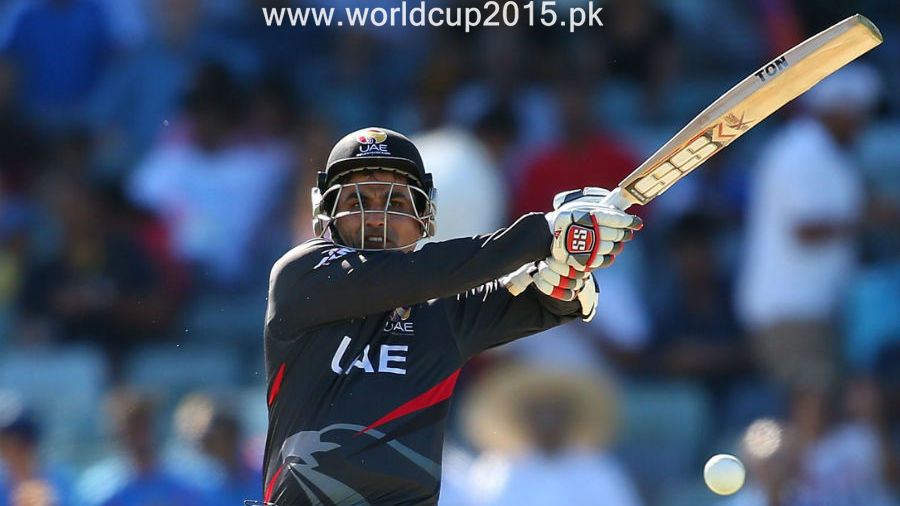 Shaiman Anwar was the top scorer for UAE with a 49-ball 35.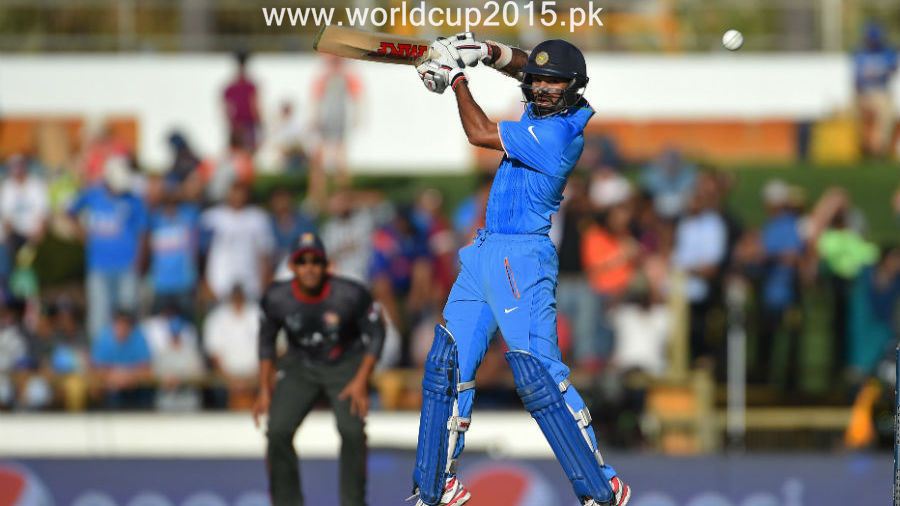 Shikhar Dhawan was caught at point after making 14.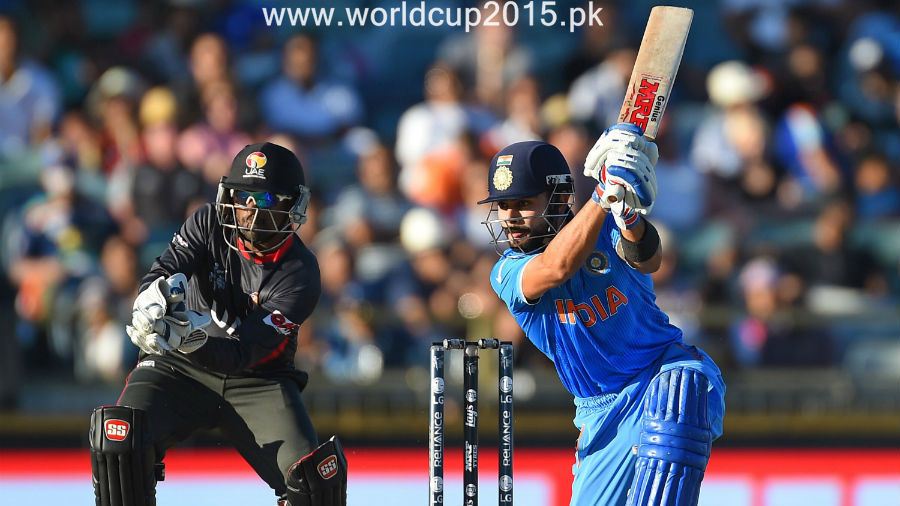 Virat Kohli playing a cover drive.
IND vs UAE Cricket World Cup 2015